Sustainable Development and Carbon Management Timeline




Corporate Sustainability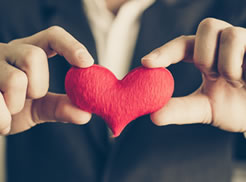 New Wide Sustainability
Seeking harmonious partnership and sustainable development of the enterprise, pursuing maximum social value; protecting and creating a better living environment for human beings, and also contributing to the welfare of employees, partners, and the society.
More Info
Core Values
In the basis with innovative technology; using talent training as the growth mode; considering green production as the development focus; and moving towards a sustainable enterprise.
More Info
Sustainability Strategy
Development and application of sustainable materials

biomass, carbon neutral, biodegradable, and recyclable

Transformation and implementation of low-carbon production process

energy saving, renewable energy, greenhouse gas emission inventory, intelligent digital platform

Evaluation of green product

material traceability, sustainability certification, zero hazardous chemicals
New Wide Sustainability Policy
Since its establishment in 1975, New Wide Group has continued to devote itself to the implementation of corporate social responsibility and has set up a complete CSR system. In addition to continuously creating business performance, committing to energy conservation and carbon reduction, continuously investing in the purchase of various energy-saving equipment, and setting the goal of becoming an economic and environmentally sustainable enterprises, it also strengthens the good interaction between plants and local community. Through the improvement of supply chain management, New Wide can pursue corporate growth while taking "" Sustainable Enterprise "" as its ultimate business goal. New Wide is willing to fulfill the responsibility of corporate citizenship, also for environment, society, employees and stakeholders, and create a better future together.

Therefore, New Wide Group is committed to complying with relevant regional laws and international regulations. With a spirit of sharing and honesty, while devoted to business operations, New Wide is also taking into account the environment protection, employee health and safety, human rights and social interests of stakeholders. In the realization of environmental responsibility, we can effectively manage the impact of the process on the environment, and make the process more energy efficient through relevant measures and actions. In addition, through research and innovation, we have developed more environmentally sustainable products and materials. The following is New Wide Sustainable Development Policy,
Comply with local regulations and environmental protection laws
Continue to improve the production process, and be committed to pollution prevention. Actively invest in energy conservation and carbon reduction, and strictly implement waste reduction in the process
Pay attention to employee rights and ensure fair employment opportunities
Through training and development, strengthen employees' awareness of functions of "Sustainable Enterprise"
Continuously promote and implement environmental sustainability actions, and regularly communicate the results of sustainability achievements to stakeholders in an appropriate manner
Continue to innovate products and services to enhance customer satisfaction
Caring for socially disadvantaged groups and supporting community charity activities
Exerting high ethics and fulfilling corporate citizenship
New Wide Sustainability Committee
New Wide officially incorporated the "Sustainability Committee" into the organizational structure in 2009. It was officially transformed into the "New Wide Sustainability Committee"and was composed of the executive management team, also the managers in various departments. The committee is responsible for formulating sustainable policies, action plans, performance reviews and cross-department coordination. With a clear sustainable organization and structure, each department can include sustainable issues into daily operations, promote sustainable awareness of supply chain partners, and work with stakeholders for more development opportunities.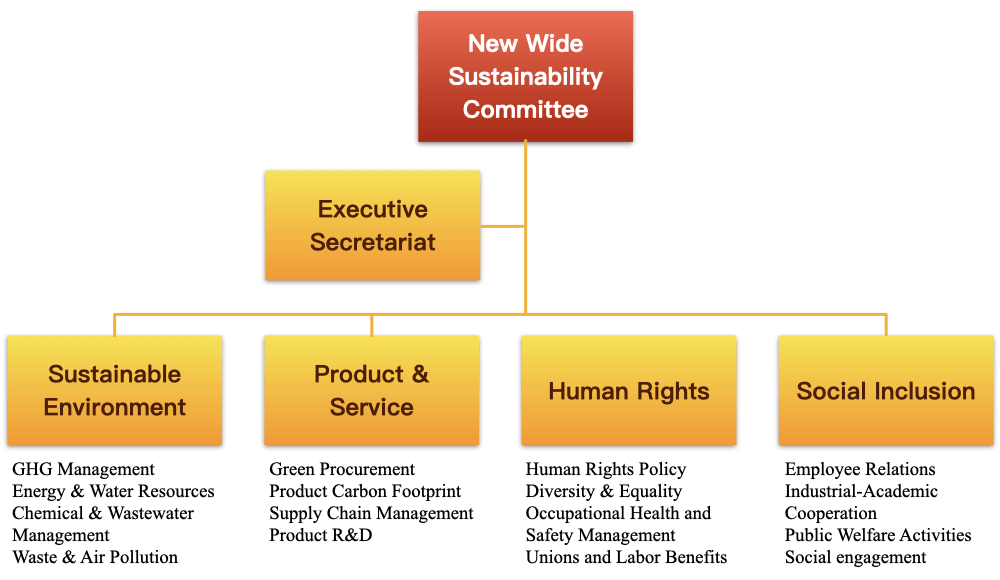 Green Production
In order to establish an environmentally friendly management model, New Wide gradually improves energy efficiency, starting with the improvement of environmental and energy management systems. In order to plan environmentally friendly projects, we are actively promoting highly efficient standard operating procedures (SOP) production management, introducing a new enterprise resources planning (ERP) system and deploying high efficiency equipment and devices to contribute to energy saving and emission reduction in the industry. For example, we are equipped with an automatic dyestuff transport system, an automatic dyestuff titration system and an automatic proofing machine. The digital "Intelligent-manufacturing Data Control Centers" (IDCC) have been built in factories in Changzhou (China) and Phuoc Dong (Vietnam) to keep track of production performance data in real time and to achieve efficient, intelligent and sustainable production management processes. By analyzing the real time data from the dyeing and finishing sites, important production KPIs such as production output, machine efficiency, raw material cost and power cost can be displayed on the screen and presented in a visual panel to help sales and production units to react quickly and improve production efficiency. In addition, in line with international environmental trends, New Wide has actively applied the Higg FEM and VFEM modules and passed the international environmental certifications of third party, such as bluesign, OKEO-TEX Standard 100, etc.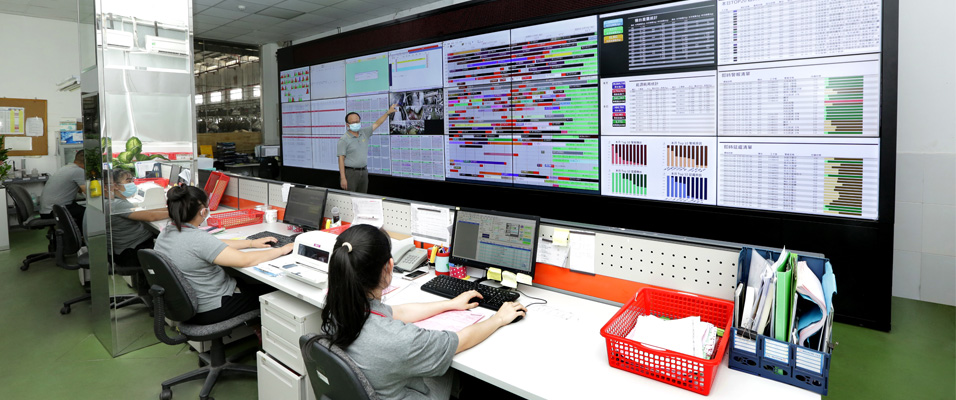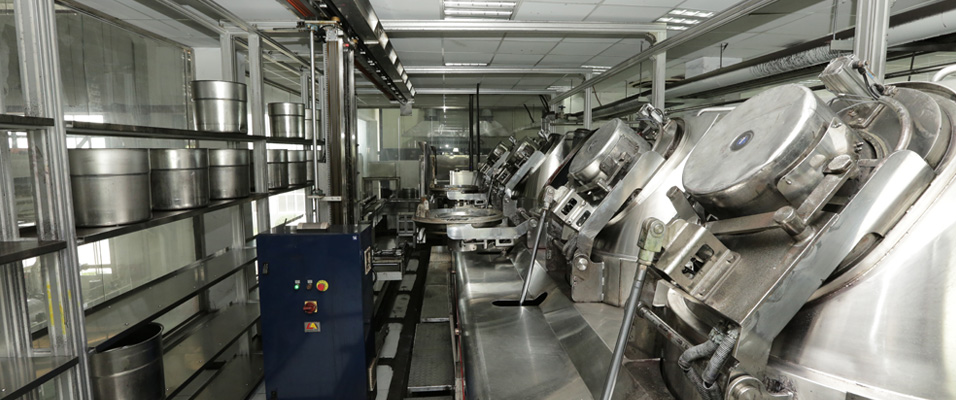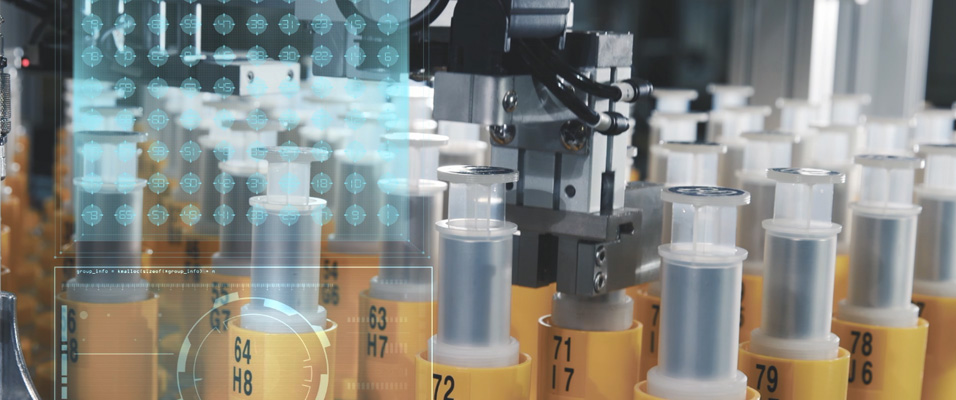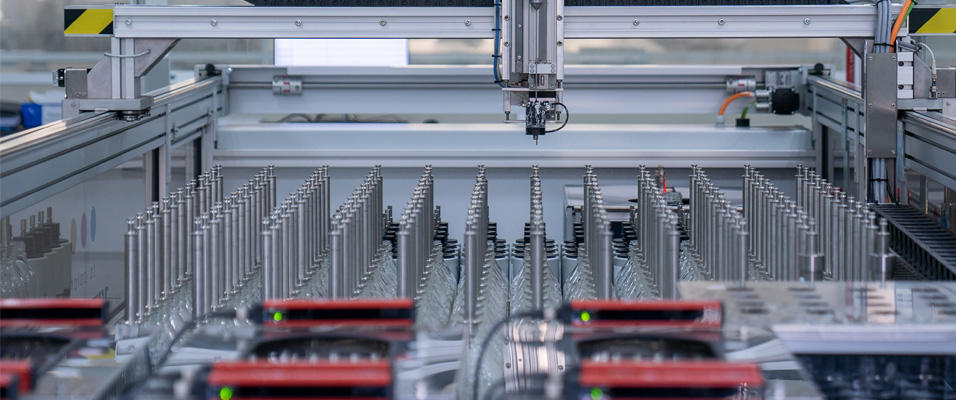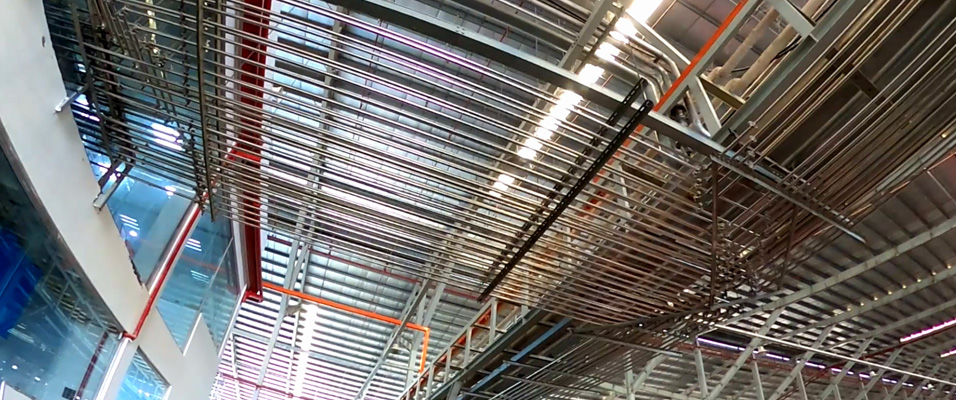 Energy Management
In order to provide high quality and environmentally friendly products to our global customers, New Wide's highest guiding principle is to increase production capacity and reduce energy consumption at the same time. Through a two-pronged strategy of "improving management mechanisms" and "energy saving initiatives", we are committed to optimizing our management systems to reduce energy consumption on the one hand, and improving energy efficiency in our manufacturing processes and factories through energy saving initiatives on the other. New Wide is committed to improving energy productivity and reducing energy waste, and pledges to achieve a 15% increase in Energy Productivity (EP) by 2030, and became the first textile industry member of the EP100 (Energy Productivity 100) in mainland China in September 2020.
Since 2019, Changzhou and Phuoc Dong factories in Vietnam have started the green solar power project, in which solar panels are installed on the roof of the factories and the electricity generated is used for production.Both dyeing mills have installed rooftop solar panesl in 2022, with the total capacity of about 5MV, accounts for 10~15% of total energy consumption. NW Vietnam mill purchased I REC, which makes to reach RE100 , green power 100%.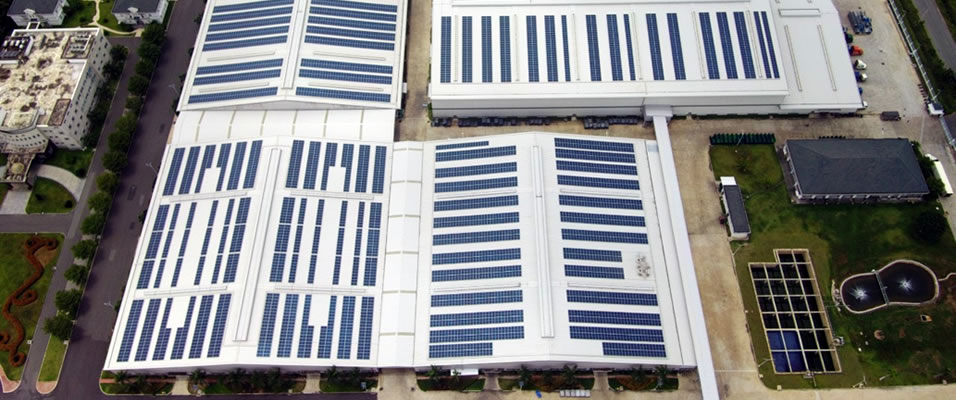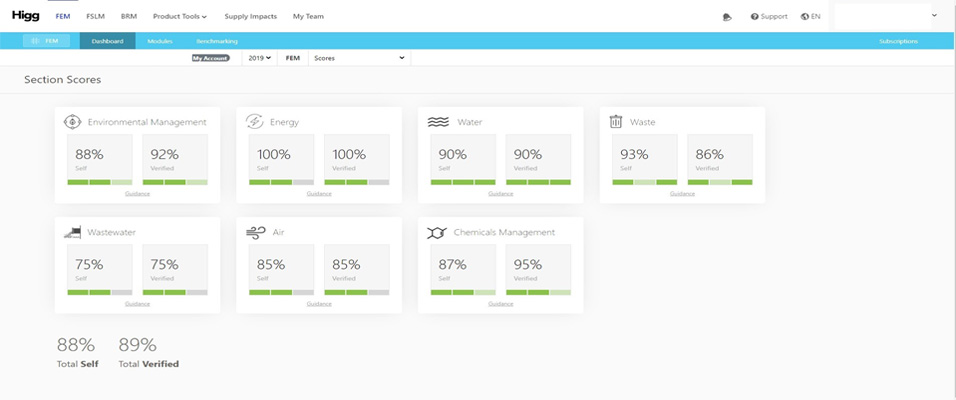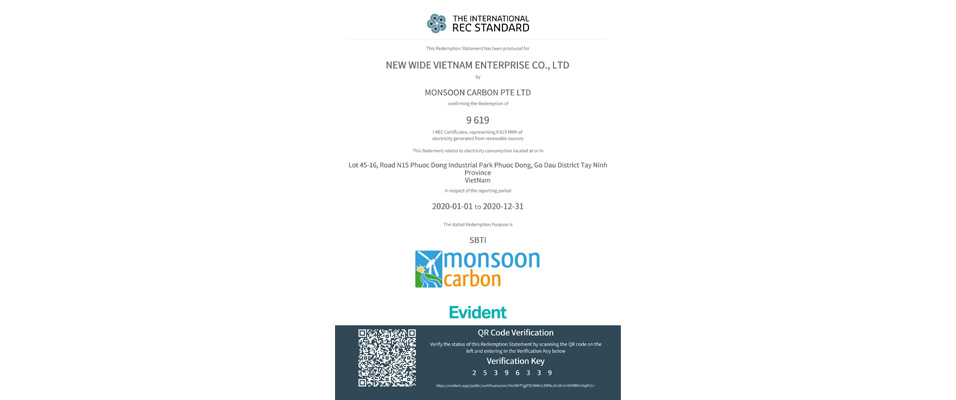 Water Resources Management
New Wide's main principle for water resources is "volume reduction, recycling and reuse". The wastewater treatment approaches of all factories are in line with the current national environmental protection policies and engineering construction laws, regulations, norms and standards. A real time wastewater monitoring system is set up in each factory to keep track of the status of wastewater in real time and to ensure that the wastewater treatment continues to operate well. Wastewater testing is carried out twice a year and meets the ZDHC testing standards. In addition to promoting various water saving measures to enhance the efficiency of water use, New Wide also takes the lead in the effectiveness of water recycling in the industry, resulting in a significant increase in the proportion of water reuse to total water consumption.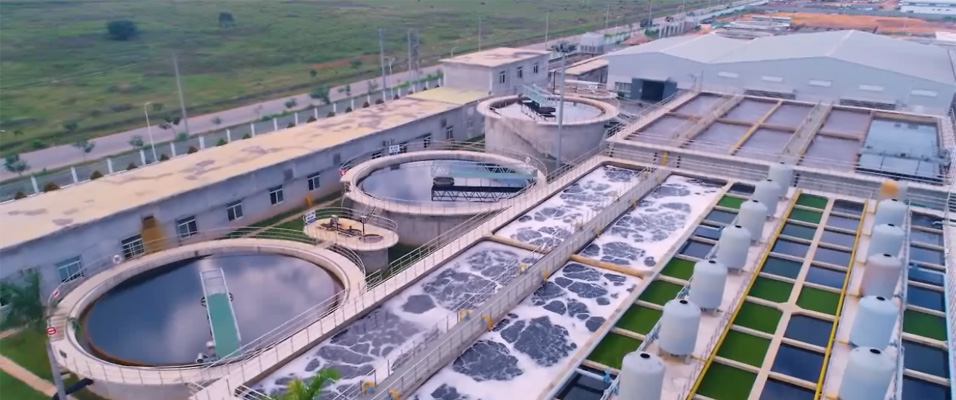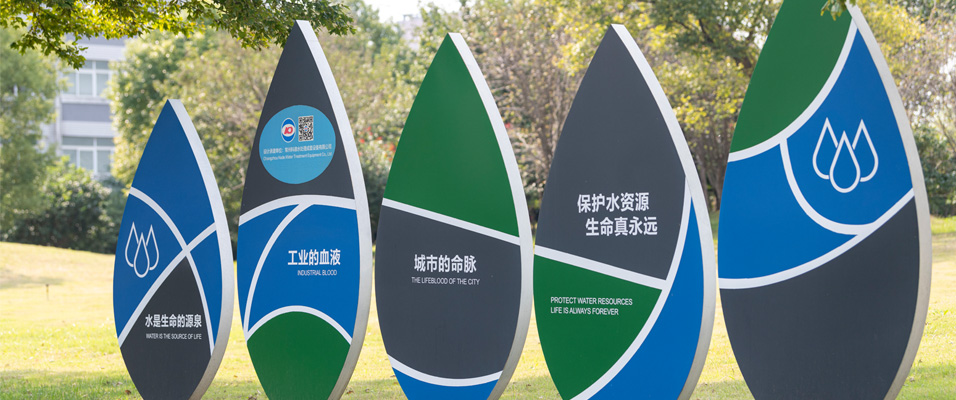 Chemicals Management
With the increasing demand for green textiles and environmental protection from the global market and brand customers, New Wide is actively controlling the use of textile chemicals and implementing green production mechanisms to develop more functional and fashionable products, in addition to technical standards, production quality and testing technology. We are committed to the responsible use of chemicals in our production process and are actively involved in ZDHC initiatives to enhance information transparency, collaboration and commitment. At the same time, we are actively working with our supply chain partners to achieve the goal of zero emission of hazardous chemicals.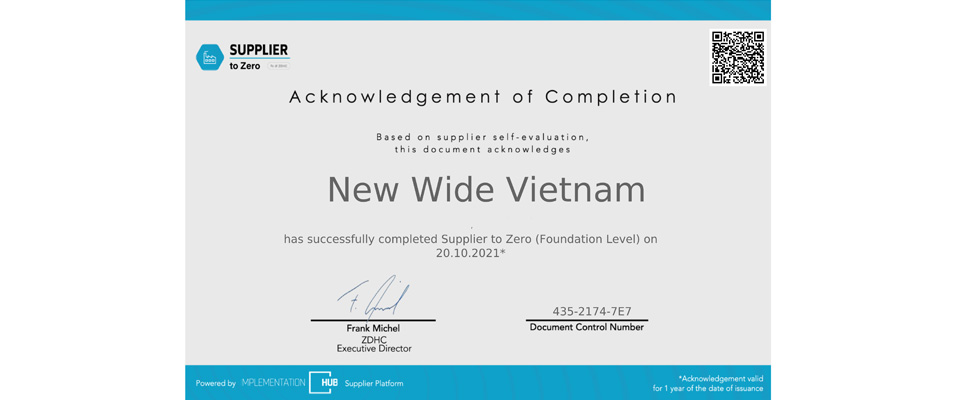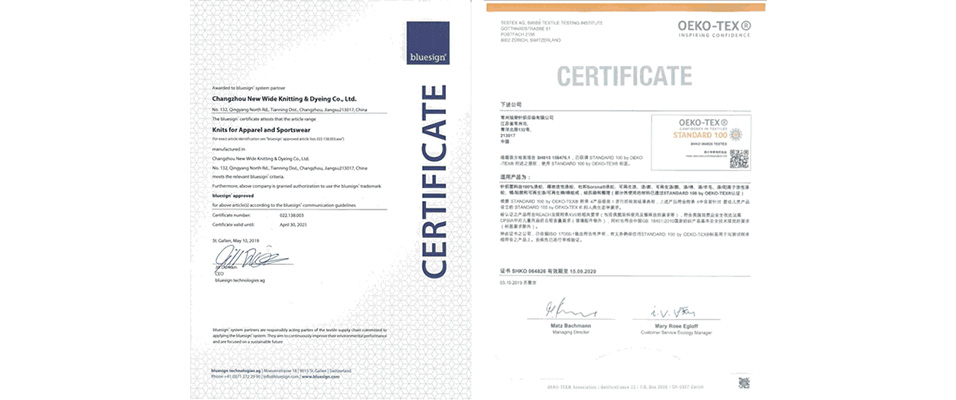 Sustainable Fabrics Innovation
Sustainable Materials
Naia
Elacomfort
Biodegradable Polyester
Biodegradable Nylon
Bio-based
Recycled Polyester
Recycled Nylon
Recycled Cotton
Pre Consumer Recycled Polyester
Pre Consumer Recycled Cotton
Dope Dye
FSC




Sharing, Integrity, Sustainability
New Wide is a group also a family. We call it " Enterprise Family ". The success of all family members is the key of New Wide towards industry competition and excellence. New Wide adheres to a sound and fair management system of " making talents do the best in the appropriate positions ", so that each family member can play their role in the best position.
Commitment of New Wide Group Family
Providing a stage to give full play of the wisdom from employees
Voices of employees are fully expressed through communication channels
Constructing a multi-track career development platform for talents to pursue a continuous career
Catch up the high-speed growth of New Wide for " Glocalization "
Sharing
Share knowledge
Share experience
Share profits
Integrity
Employees
Partners
All responsibilities
Sustainability
Supply Chain
Earth
Environment
Emphasizing Labor Rights
Labor and Human Rights Policy of New Wide
Safeguard human rights : respect and support international human rights protection measures, while complying with labor safety and health regulations
Freedom of employment : compulsory or forced labor and child labor are strictly prohibited. All employees work voluntarily and have the freedom to terminate their employment contract after reasonable notice
Humane treatment : Any type and form of harassment and cruel treatment are strictly prohibited, including sexual harassment, abuse, slavery, punishment, threats, exploitation, physical and psychological pressure or verbal abuse
Elimination of discrimination : Employee employment depends on ability. Recruitment, selection, training, motivation, promotion, dismissal, retirement and other employee conditions should be exempt from discrimination on the basis of race, religion, color, nationality, age, and disability
Prohibition of child labor : effective abolition of child labor
Working hour management : Establish a fair management system that complies with labor laws and regulations
Salary and benefits : provide employees with remuneration and benefits in accordance with the law, including minimum wages, paid leave and legal benefits
Freedom of association : protect and respect the rights of employees to organize unions, and establish effective communication channels in accordance with the law
Competence development : ensure employees equal development opportunities and arrange the training required to perform tasks, thereby improve employees' working ability and skills
Labor safety : Provide a safe and hygienic working environment, and refer to laws and regulations to create a system that can maintain occupational and health safety, and continuously improve labor safety
Implementing Occupational Health and Safety Management
New Wide actively builds and plans a healthy and safe working environment for its employees, so that all employees in the factories and offices can work to their full potential in a good and safe working environment. With the core principle of "Zero Harm", New Wide has implemented the OHSAS 18001 Occupational Health and Safety Management System and continues to invest resources to eliminate all possible health and safety issues in the workplace.
New Wide Group was preparing to celebrate its 45th anniversary in early 2020 when it was suddenly faced with a global outbreak of the novel coronavirus (Covid-19). With operational bases on three continents, New Wide Group immediately launched all its emergency response plans. The most important concept is "people-oriented", with the physical and mental health of the employees as the first priority. New Wide arranged a birthday celebration for the quarantined employees, and the senior leaders personally wrote letters and presented comforting gifts to the quarantined employees to cheer them up. The Changzhou factory also launched an online questionnaire survey on staff's movements in order to track and manage all staff; the African garment team created their own disinfection equipment to provide a safe and secure working environment for all staff at New Wide.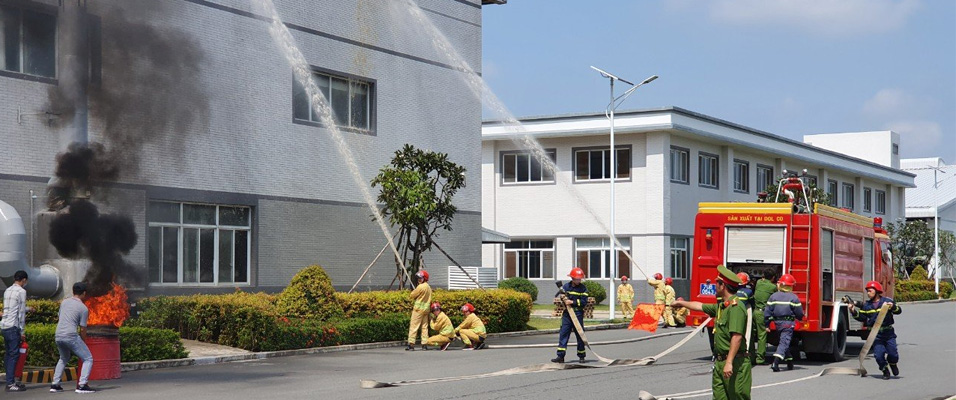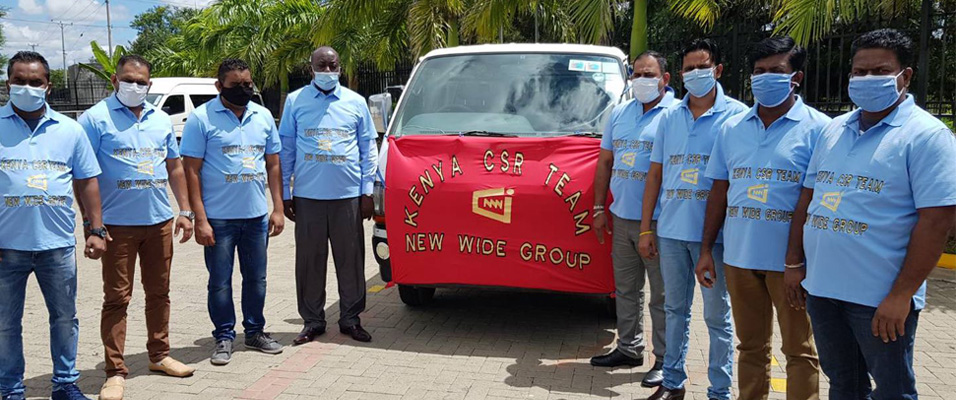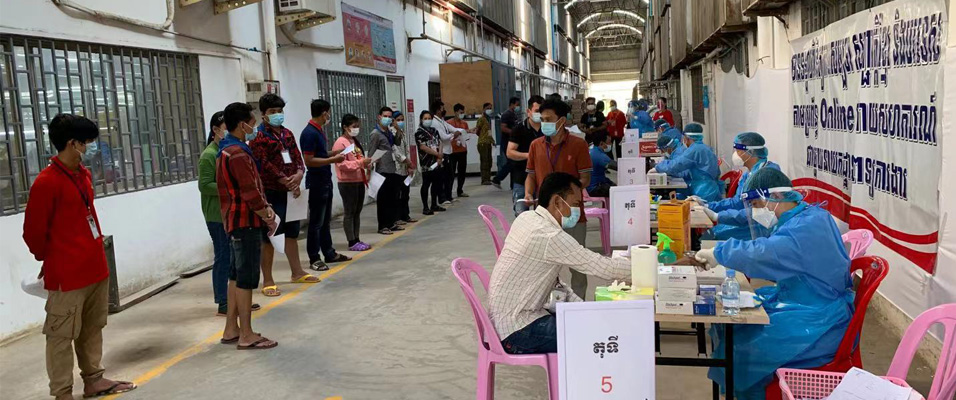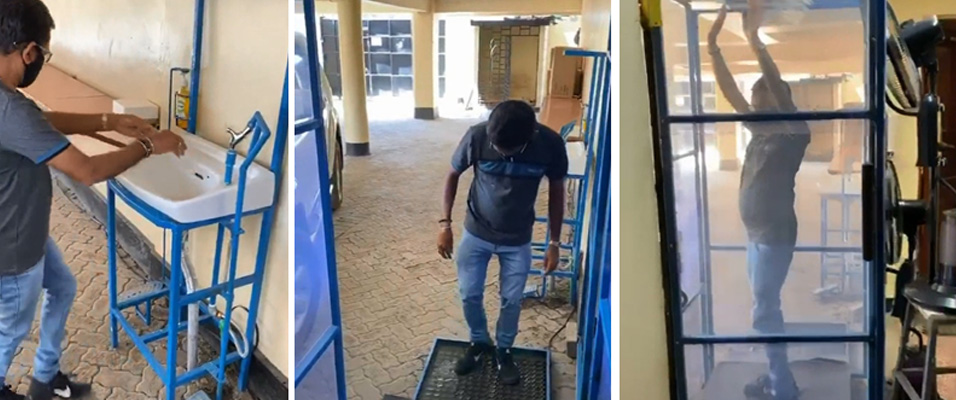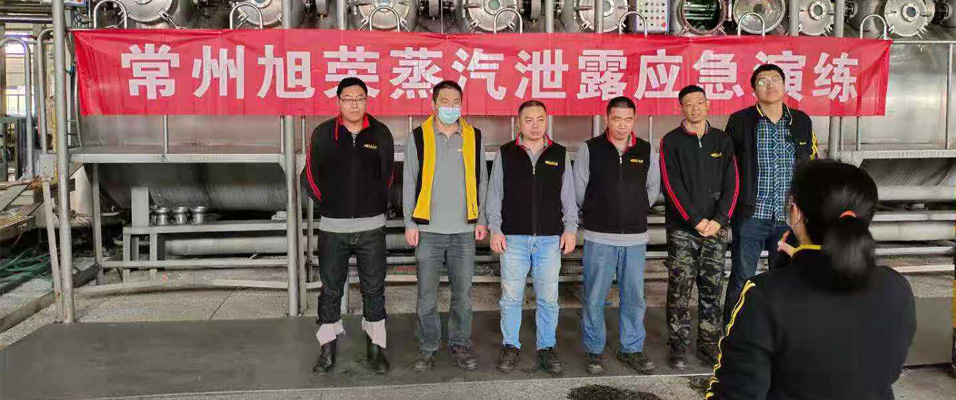 Industry-University Cooperation
For making a solid foundation for talents pool, New Wide started the Management Associate (MA) recruitment program in 2006, and launched the " Talent Pool Development Program " in 2015, cooperation with textile related departments in Taiwan and China. New Wide arranges high-potential talents to factory for in-depth work experience, so that students can gain an deep understanding of the industrial operation, and apply the theories learned in school to R&D or production.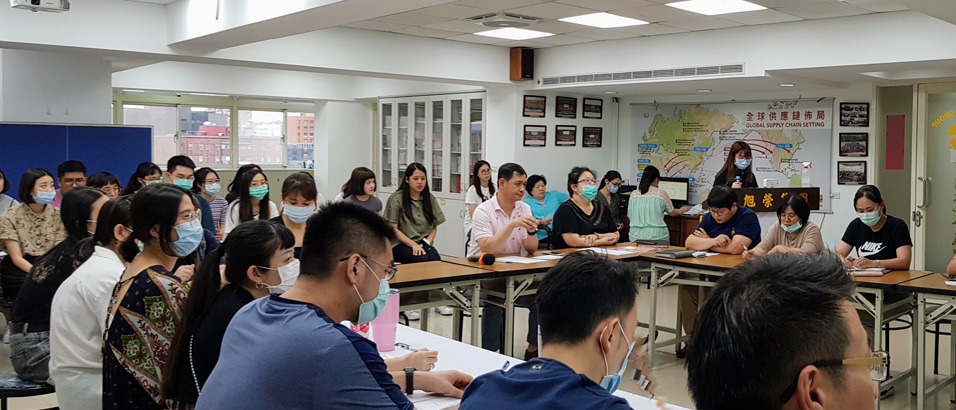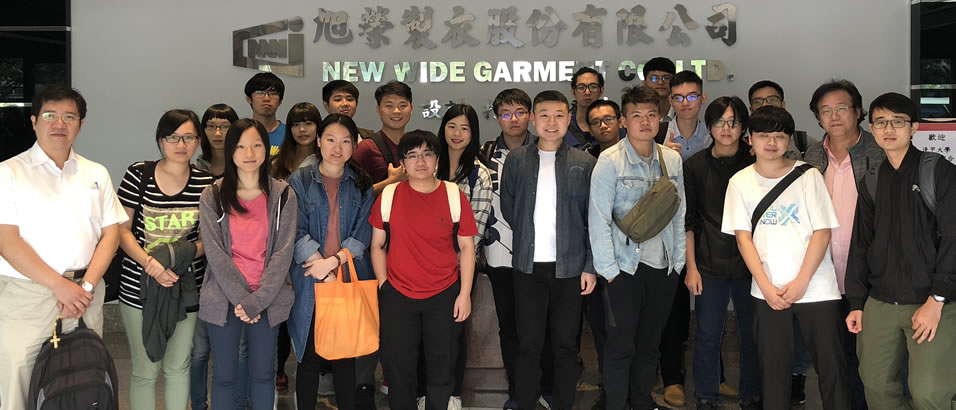 Public Welfare Care
For New Wide, the concept of "sharing" is deeply rooted in the hearts of every New Wide member and in every aspect of its corporate culture. New Wide is willing to share its resources and knowledge to all those in need. And giving back to society is also part of New Wide's responsibility to share. New Wide has demonstrated its concern for social welfare through practical actions.
New Wide's factories in different regions donated food to the local poor and disadvantaged groups. Whenever there was an unexpected natural disaster, New Wide donated fabrics and garments to the sufferers. During the pandemic, New Wide Group reacted quickly and actively adjusted to improve the production technology, passed the certification of protective products, and provided manufacturing services for protective clothing, isolation clothing, knitted masks, etc. New Wide donated anti-pandemic materials including masks, protective fabrics to local Red Cross associations, hospitals and communities in the hope of building a stronger front against the pandemic and fighting it together.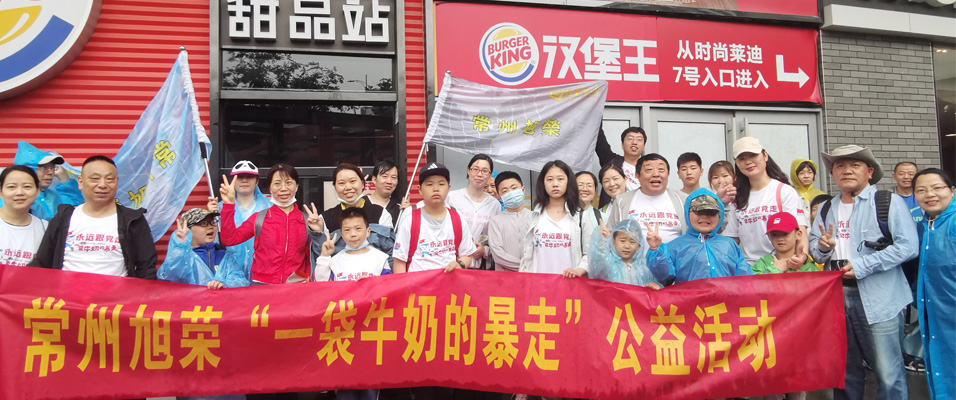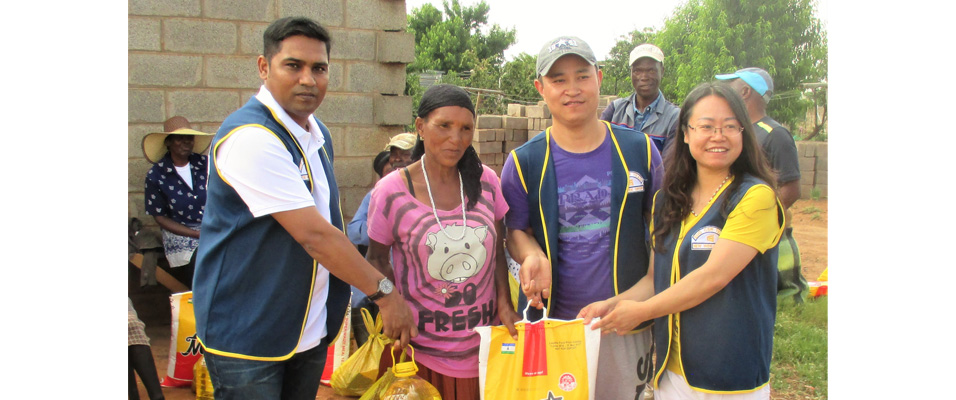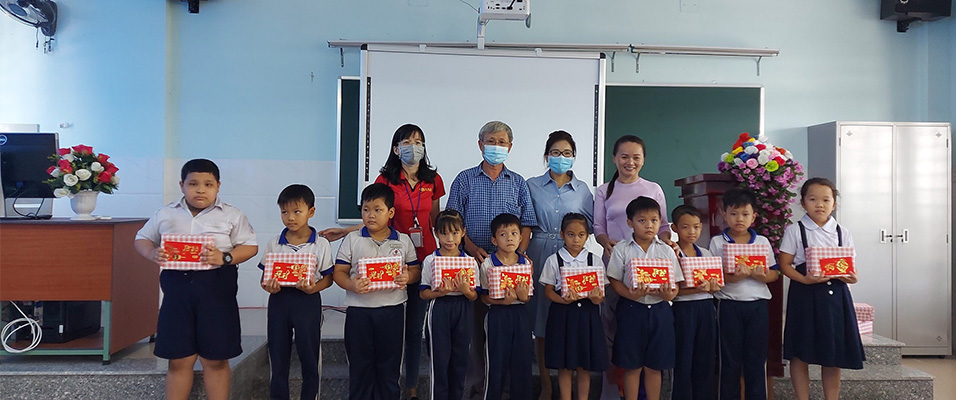 Friendly for Community
New Wide Group has been committed to achieve a balance between corporate development and environmental protection, continues to invest in social welfare activities, and demonstrates for caring for the earth.
Changzhou New Wide held the " Commemorating June 5th World Environment Day and Factory Open Day for Green Smart Technology " event, invited representatives of surrounding communities, enterprises and students to introduce New Wide's sustainability concepts and environmental governance actions, such as water reuse, flue gas purification system, etc. Through diversified promotion methods, the environmental protection concept, mission and sense of global identity will be cultivated inward and outward, and we look forward to working with more neighboring schools, communities and environmental education fields for sustainability issues.
"Alxa" means "beautiful and colorful" in Mongolian. The desert in China is one-third of the total area, so it is urgent to hold on to the ecological defense line and create a stable green border on the desert. New Wide Group has adopted trees since 2016 and participated in the restoration plan of 2 million acres of desert vegetation cover, thereby improving the local ecological environment, curbing the trend of desertification, and contributing to the green earth.