Sustainable Development and Carbon Management Timeline




Corporate Sustainability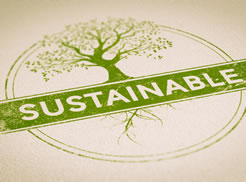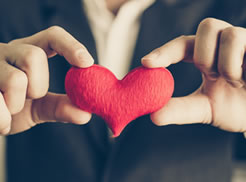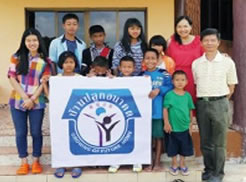 New Wide Sustainability
Seeking harmonious partnership and sustainable development of the enterprise, pursuing maximum social value; protecting and creating a better living environment for human beings, and also contributing to the welfare of employees, partners, and the society.
More Info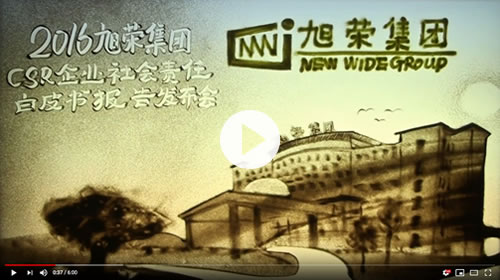 Core Values
In the basis with innovative technology; using talent training as the growth mode; considering green production as the development focus; and moving towards a sustainable enterprise.
More Info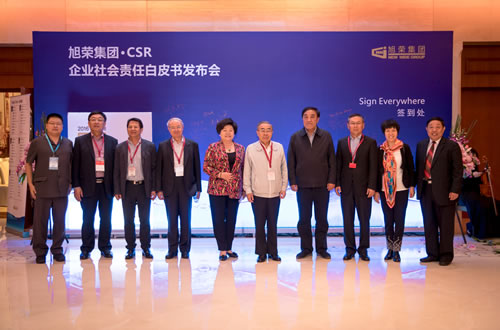 New Wide Sustainability Policy
Since its establishment in 1975, New Wide Group has continued to devote itself to the implementation of corporate social responsibility and has set up a complete CSR system. In addition to continuously creating business performance, committing to energy conservation and carbon reduction, continuously investing in the purchase of various energy-saving equipment, and setting the goal of becoming an economic and environmentally sustainable enterprises, it also strengthens the good interaction between plants and local community. Through the improvement of supply chain management, New Wide can pursue corporate growth while taking "" Sustainable Enterprise "" as its ultimate business goal. New Wide is willing to fulfill the responsibility of corporate citizenship, also for environment, society, employees and stakeholders, and create a better future together.

Therefore, New Wide Group is committed to complying with relevant regional laws and international regulations. With a spirit of sharing and honesty, while devoted to business operations, New Wide is also taking into account the environment protection, employee health and safety, human rights and social interests of stakeholders. In the realization of environmental responsibility, we can effectively manage the impact of the process on the environment, and make the process more energy efficient through relevant measures and actions. In addition, through research and innovation, we have developed more environmentally sustainable products and materials. The following is New Wide Sustainable Development Policy,
Comply with local regulations and environmental protection laws
Continue to improve the production process, and be committed to pollution prevention. Actively invest in energy conservation and carbon reduction, and strictly implement waste reduction in the process
Pay attention to employee rights and ensure fair employment opportunities
Through training and development, strengthen employees' awareness of functions of "Sustainable Enterprise"
Continuously promote and implement environmental sustainability actions, and regularly communicate the results of sustainability achievements to stakeholders in an appropriate manner
Continue to innovate products and services to enhance customer satisfaction
Caring for socially disadvantaged groups and supporting community charity activities
Exerting high ethics and fulfilling corporate citizenship
New Wide CSR Committee
New Wide officially incorporated the "CSR Committee" into the organizational structure in 2009, and was composed of the executive management team of various departments in the supply chain. The committee is responsible for formulating CSR policies, action plans, performance reviews and cross-department coordination. With a clear CSR organization structure, each department can include CSR issues into daily operations, promote CSR awareness of supply chain partners, and work with stakeholders for more development opportunities.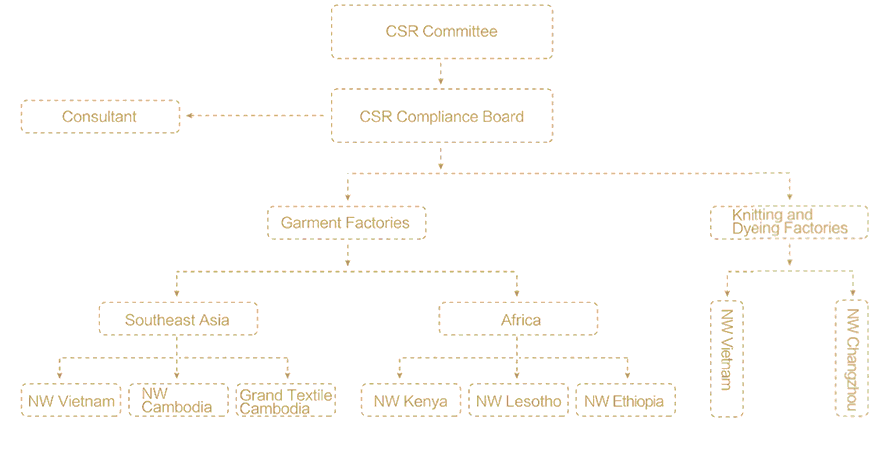 Green Production
In order to establish an environmentally friendly management model, New Wide Group implemented the ISO 14001 environmental management system and verified by 3rd party to ensure compliance with relevant standards. New Wide uses the PDCA cycle to make continuous improvements. From policy formulation, organizational management, document collection and even review, it operates in a systematic manner. Not only to ensure legal compliance, but also to prevent possible environmental damage or pollution incidents through this system, so that more environmental goals can be achieved.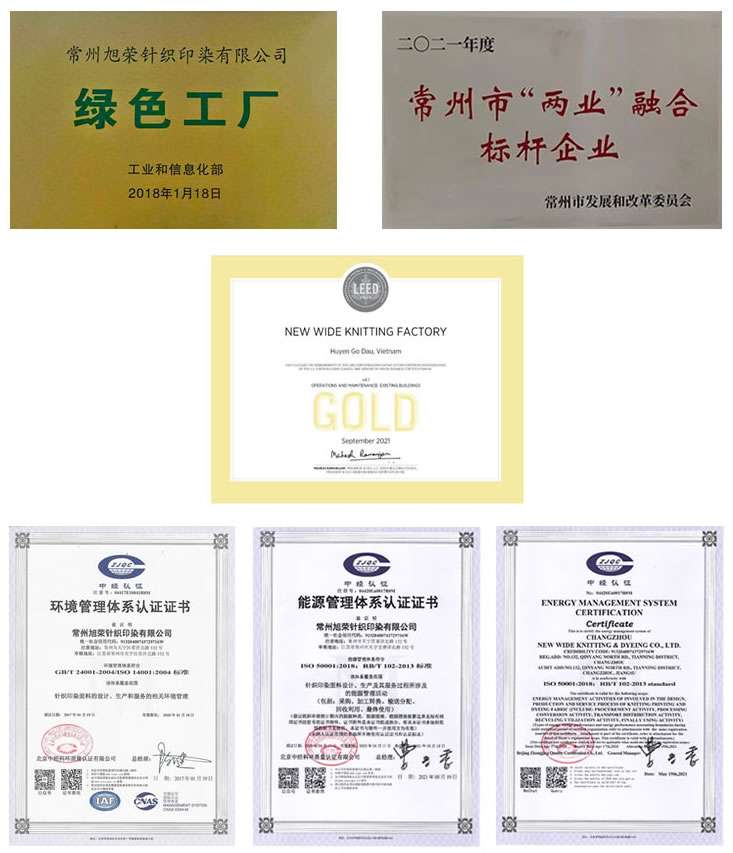 With the revision of ISO 14001, New Wide Group also incorporates life cycle concept and stakeholder voices to ensure the effectiveness of the environmental management system. New Wide started to improve the environmental management system and gradually improved energy efficiency. In order to appropriately plan environmentally friendly projects, New Wide implements various energy surveys actively, and launches reduction actions to contribute to the energy conservation and emission reduction of the industry. For enterprises, high-efficiency production processes are important to achieve international standards. New Wide has professional team to effectively ensure that high-quality raw materials could be used in every production line. For examples, application of gas-liquid flow dyeing machine, the bath ratio is 1: 3.5, which can save 81,000 tons of water per year compared with the old dyeing machines.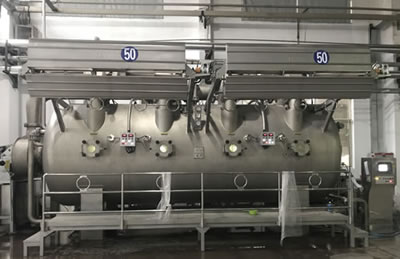 New Wide information system has been fully oriented to the standard operating process (SOP) management, and introduced a new enterprise resource planning system (ERP), which can handle the abnormal conditions in real time and improve process quality and reduce energy waste in addition to completely controlling the production progress.
Vietnam and Changzhou New Wide established a monitoring and integration system, including air pressure, electricity, dyeing process, waste water discharge, on-site warning system, etc. At the same time, Datacolor, ERP, SPC and other systems are integrated to achieve the automatic ordering function. By linking various pieces of information to improve manufacturing efficiency across processes, and using data to promote "human-machine cooperation" is the ultimate goal.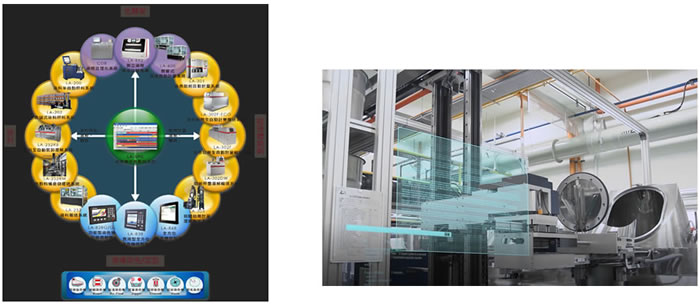 Sustainable Fabrics Innovation
Sustainable Materials
Biodegradable Polyester
Recycled Polyester
Recycled Nylon
PFC FREE
FSC Rayon
Dope Dye
Nature Dye



Water Management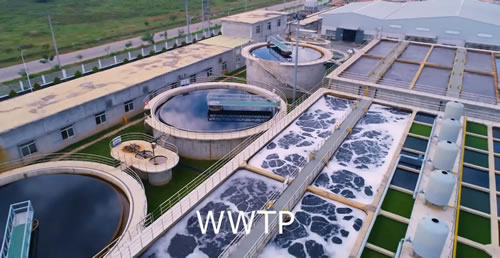 The water resources of New Wide are based on the principle of "" reduction, recycling, and reuse. "" In addition to promoting various water-saving measures and improving water resource utilization efficiency, the effectiveness in water recycling is also leading the industry, making the proportion of recycled water consumption in total has increased significantly.

The wastewater treatment methods of each plant are all in accordance with local laws, regulations, and standards of the current national environmental protection policies. Changzhou factory has set up a real-time wastewater monitoring system to know the status of wastewater in real time to ensure the continuous and good operation of wastewater treatment.

Printing and dyeing plant wastewater treatment is to reduce sludge as the main purpose of this plan, and strive to achieve sludge reduction during the treatment process. At the same time, the residues generated during the wastewater treatment process should be properly disposed to avoid secondary pollution. In terms of domestic sewage, they are all discharged into the sewage sewer of the factory area, so the wastewater discharge will not cause any pollution to the natural water.

Chemicals Management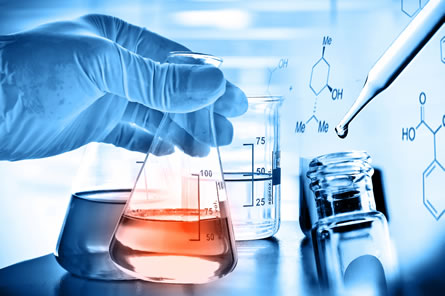 Strictly Chemicals Control
If the textile dyestuff and auxiliaries used in the production process are not properly controlled, they will seriously affect product quality and environmental ecology. With the increasing demands of global brand customers for green textiles, as for technical standards, production quality, and testing technologies, New Wide is more actively controlling the use of textile chemicals and implementing green production process to develop more functional and fashion products. New Wide is transforming the dyeing and finishing process, making the textiles more green, and leading the industry to more sustainable.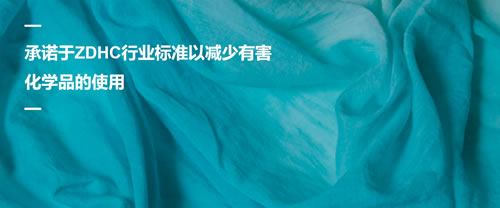 Zero Discharge of Hazardous Chemicals
New Wide promises to use chemicals responsibly in the production process, and actively participates in ZDHC-related actions to strengthen information transparency, collaboration and commitment. At the same time, positively cooperates with supply chain partners to achieve zero discharge of hazardous chemicals.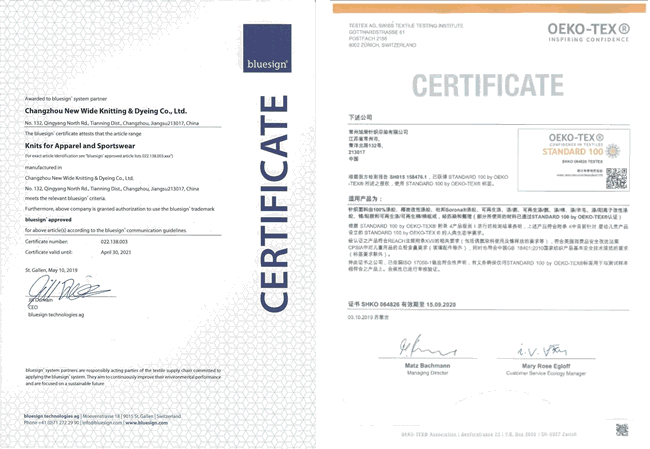 Supplier Chain Management
New Wide produces a wide variety of fabrics. In order to meet the requirements of international environmental regulations, New Wide Technology Center has applied for a number of environmental certifications such as bluesign and Oeko-Tex Standard 100 regularly since 2009.
Energy Management
Rationalization is an important way to increase corporate revenue, and it is also the core value of New Wide Culture. As an international company with more than 10,000 employees, New Wide firmly believes that rationalization can not only create profits, but also help create a better home for the planet. Because of adhering to the concept, despite the global financial crisis, New Wide can still maintain a steady growth in profits.

In order to provide high-quality and environmentally friendly products to customers around the world, New Wide takes the production capacity increase while reducing energy consumption as the highest guiding principle. Through the both actions of "" continuously upgrading management system "" and "" energy saving and emission reduction "", one is committed to optimizing the management system to reduce energy consumption, and the other is to improve energy efficiency in processes and plants through energy saving actions.

In September 2019, New Wide Vietnam cooperated with Phuoc Dong Industrial Park, and the authorities invested to start laying solar panels on the roof of the factory. The first phase of the project is set up in the knitting plant with a laying area of ​​about 6,000 square meters, and a total power generation capacity of 570kWp. The electricity generated will be available for knitting production. This project is also a demonstration project of Phuoc Dong Industrial Park, and it will be laid in each factory building in the future.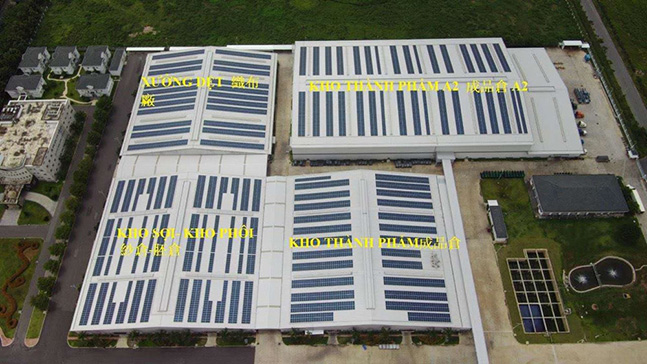 Sharing and Honesty
New Wide is a group also a family. We call it " Enterprise Family ". The success of all family members is the key of New Wide towards industry competition and excellence. New Wide adheres to a sound and fair management system of " making talents do the best in the appropriate positions ", so that each family member can play their role in the best position.
Commitment of New Wide Group Family
Providing a stage to give full play of the wisdom from employees
Voices of employees are fully expressed through communication channels
Constructing a multi-track career development platform for talents to pursue a continuous career
Catch up the high-speed growth of New Wide for " Glocalization "
Sharing
Share knowledge
Share experience
Share profits
Honesty
Be honest to employees
Be honest to partners
Be honest to the responsibilities that it should assume in the future
Emphasizing Labor Rights
Labor and Human Rights Policy of New Wide
Safeguard human rights : respect and support international human rights protection measures, while complying with labor safety and health regulations
Freedom of employment : compulsory or forced labor and child labor are strictly prohibited. All employees work voluntarily and have the freedom to terminate their employment contract after reasonable notice
Humane treatment : Any type and form of harassment and cruel treatment are strictly prohibited, including sexual harassment, abuse, slavery, punishment, threats, exploitation, physical and psychological pressure or verbal abuse
Elimination of discrimination : Employee employment depends on ability. Recruitment, selection, training, motivation, promotion, dismissal, retirement and other employee conditions should be exempt from discrimination on the basis of race, religion, color, nationality, age, and disability
Prohibition of child labor : effective abolition of child labor
Working hour management : Establish a fair management system that complies with labor laws and regulations
Salary and benefits : provide employees with remuneration and benefits in accordance with the law, including minimum wages, paid leave and legal benefits
Freedom of association : protect and respect the rights of employees to organize unions, and establish effective communication channels in accordance with the law
Competence development : ensure employees equal development opportunities and arrange the training required to perform tasks, thereby improve employees' working ability and skills
Labor safety : Provide a safe and hygienic working environment, and refer to laws and regulations to create a system that can maintain occupational and health safety, and continuously improve labor safety
Implementing Occupational Health and Safety Management
New Wide actively sets up and plans a healthy and safe working environment, so that all colleagues in the factory and office can make their best in the working environment. To this end, New Wide insists the core principle of "zero injury", actively adjusts and improves the working environment, implements occupational health and safety management system (OHSAS 18001), and continuously invests resources to eliminate various health and safety issues that may occur in the workplace.
Industry-University Cooperation
For making a solid foundation for talents pool, New Wide started the Management Associate (MA) recruitment program in 2006, and launched the " Talent Pool Development Program " in 2015, cooperation with textile related departments in Taiwan and China. New Wide arranges high-potential talents to factory for in-depth work experience, so that students can gain an deep understanding of the industrial operation, and apply the theories learned in school to R&D or production.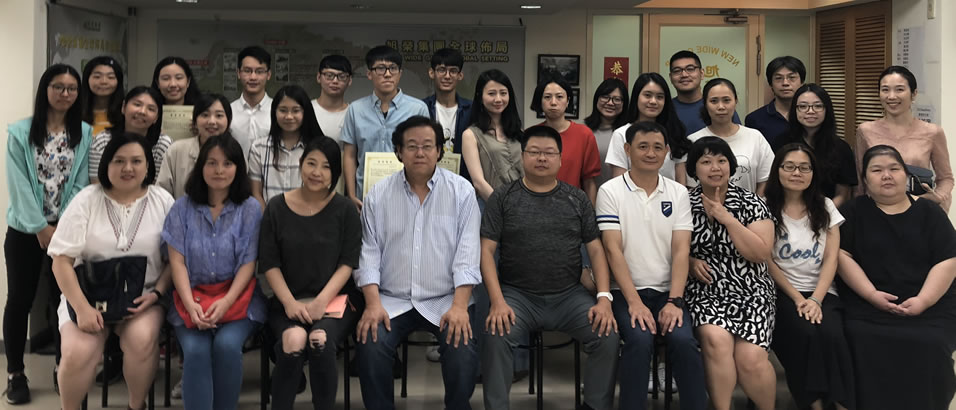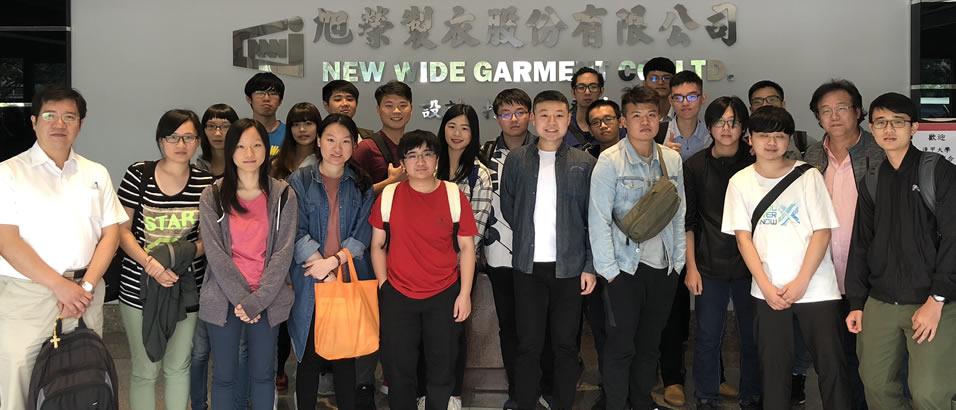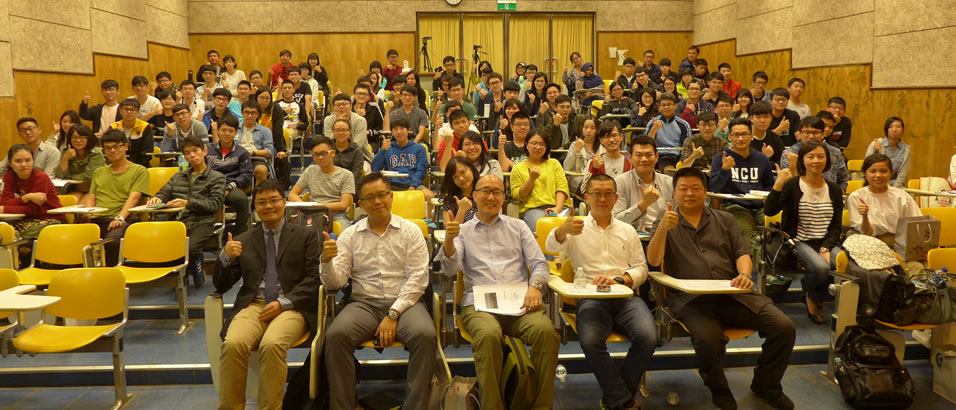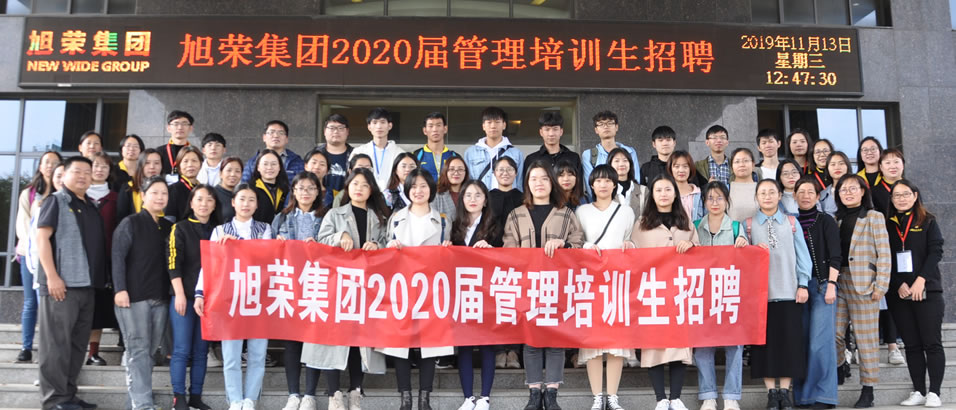 Charity
For New Wide, the concept of " sharing " is deeply rooted in everyone's heart, and it is also embedded in every aspect of corporate culture. New Wide is willing to share resources and knowledge to all those who need help, as well as giving back to the society is one of our responsibilities.

New Wide showed the concern for social welfare through practical actions. For example,
The factory donated food to the local poor groups. When natural disasters occurred, New Wide donated fabric and clothing to the affected people
In the blood donation activities organized by the Blood Transfusion Service Center of the Ministry of Health of Lesotho, New Wide Lesotho plant was highly affirmed by the Ministry of Health for its good performance in participation and awarded the "Supporting Blood Donation"
Changzhou New Wide participated in the local "Blue Action Changzhou" charity action for caring for autistic children

Friendly for Earth
New Wide Group has been committed to achieve a balance between corporate development and environmental protection, continues to invest in social welfare activities, and demonstrates for caring for the earth.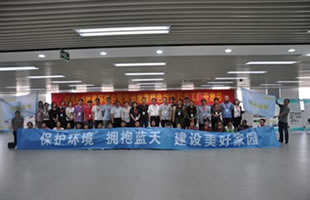 Changzhou New Wide held the " Commemorating June 5th World Environment Day and Factory Open Day for Green Smart Technology " event, invited representatives of surrounding communities, enterprises and students to introduce New Wide's sustainability concepts and environmental governance actions, such as water reuse, flue gas purification system, etc. Through diversified promotion methods, the environmental protection concept, mission and sense of global identity will be cultivated inward and outward, and we look forward to working with more neighboring schools, communities and environmental education fields for sustainability issues.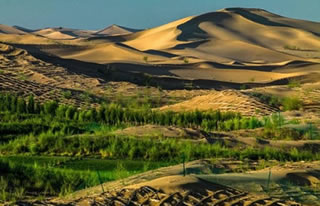 "Alxa" means "beautiful and colorful" in Mongolian. The desert in China is one-third of the total area, so it is urgent to hold on to the ecological defense line and create a stable green border on the desert. New Wide Group has adopted trees since 2016 and participated in the restoration plan of 2 million acres of desert vegetation cover, thereby improving the local ecological environment, curbing the trend of desertification, and contributing to the green earth.